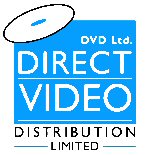 PAUL WELLER
Studio 150
HE WAS the reluctant spokesperson for his generation as lead singer of The Jam, turned us on to Bluenote jazz and cappuccinos via the Style Council and as a solo artist since 1991, has dabbled in everything from experimental funk to acoustic folk. And this September, Paul Weller further enhanced his reputation as a living legend. To coincide with his acclaimed new album Studio 150, he became one of the first UK artists to make a film for the cinema. With tickets reserved exclusively for competition winners, only a few of Weller's legions of fans were able to enjoy this unique performance. Until now that is. DVD UK Ltd is delighted to announce that it will be releasing a DVD version of this unmissable production, also entitled Studio 150, on 25 October.
An unashamed homage to some of the tunes that have inspired and shaped Paul Weller's extraordinary career, Studio 150 will feature not only the concert but a unique interview with Weller himself. A notoriously private individual, he talks for 30 minutes about the project. In addition, his hugely talented band also speaks about the making of Studio 150.
Filmed in front of an intimate VIP audience, the concert will see Weller perform songs from Studio 150, a 12 track album made up entirely of cover versions ranging from the household – Thinking Of You by Sister Sledge and The Carpenters' Close To You – to the cult classic, Neil Young's Birds and Bob Dylan's All Along the Watchtower to name but two. Other highlights include a memorable rendition of his recent Top Ten smash, Wishing On a Star and the Style Council classic, Ever Changing Moods.
Joining Paul on stage will be an eight-piece string section, three-piece brass section and his own five-piece band. As a well as a unique record of a truly memorable performance, the film will also be a chance to sit down with Paul and learn more about his record collection.
The DVD will also include the following bonus material: Interview with Paul Weller; Interview with band members and promo for Wishing On a Star.
Tracklisiting:
1. Hercules
2. One Way Road
3. Wishing On A Star
4. Close To You
5. Hung Up
6. Early Morning Rain
7. Tales From The Riverbank
8. Thinking Of You
9. Amongst Butterflies
10. All Along The Watchtower
11. Birds
12. If I Could Only Be Sure
13. Ever Changing Moods
14. Broken Stones
DVD
Release Date: 25 October 2004
Running Time:
108 minutes approx including extras
Catalogue Number: DVDPW001D
Recommended Retail Price: £17.99
For further information, please contact:
Sara Thom/Cherish Denton @ Media Communications
Tel: 020 8998 1517 Fax: 020 8566 8290
e-mail: firstname.lastname@mediacomms.co.uk
October 2004